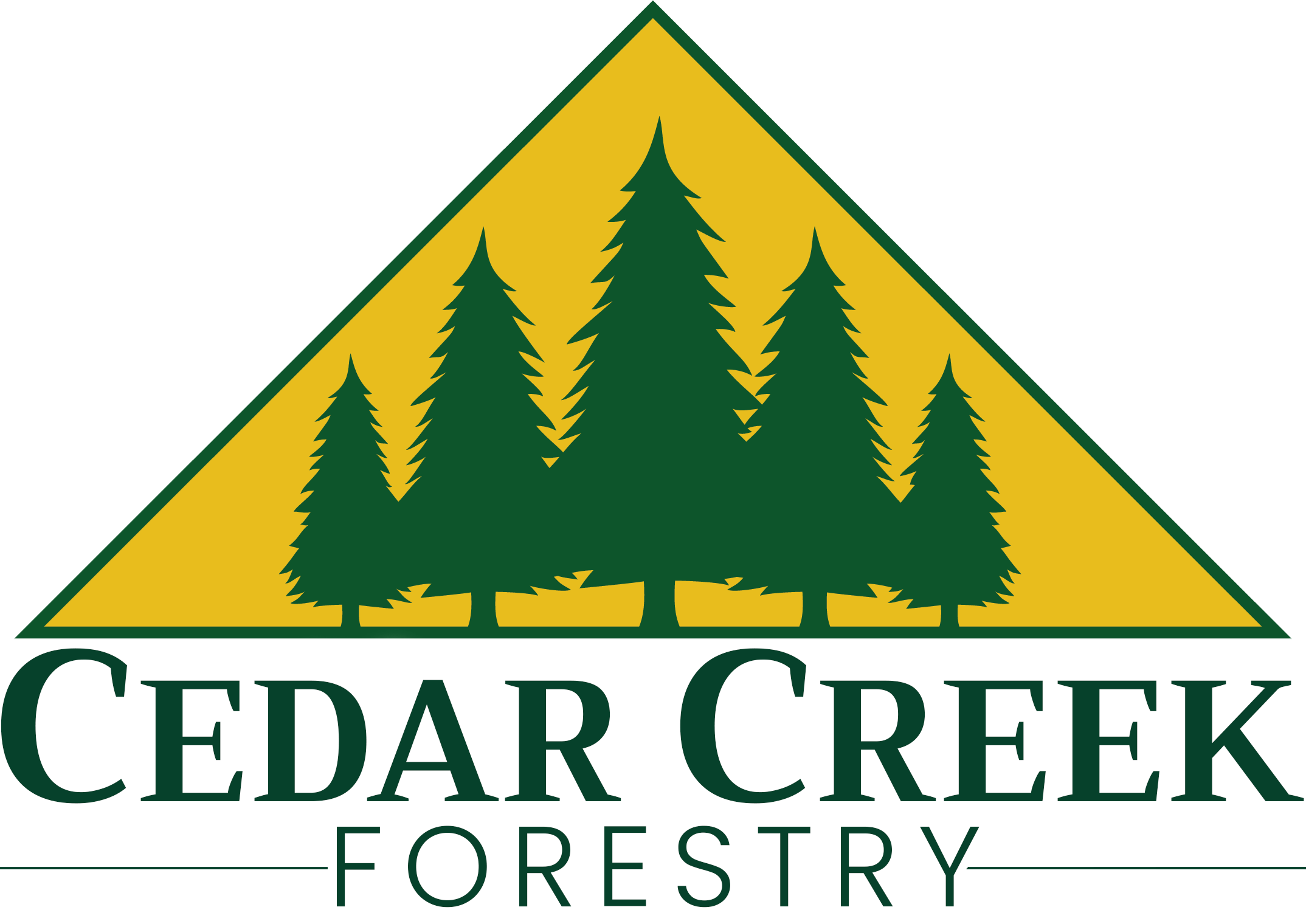 Forest Restoration & Brush Mulching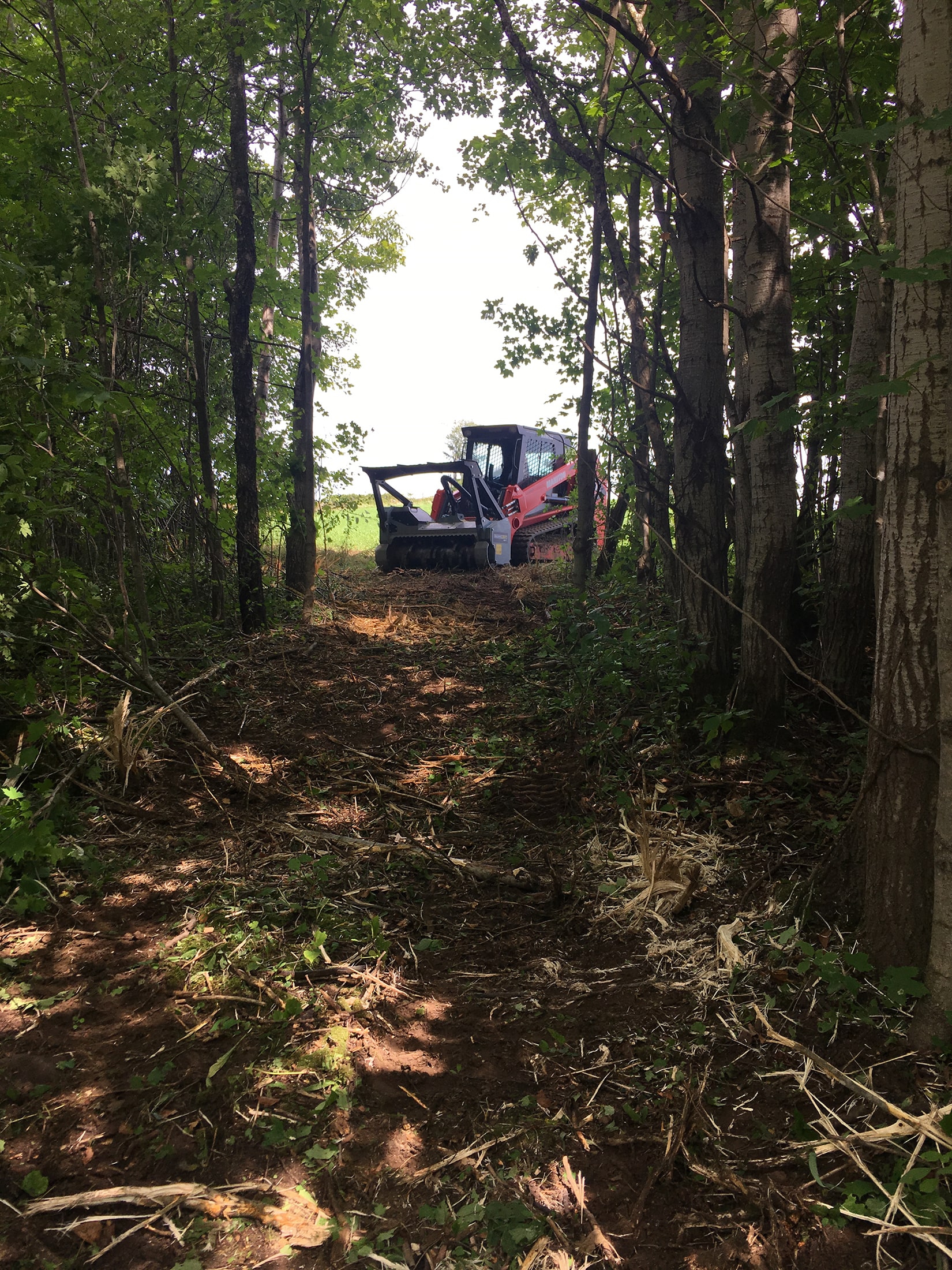 Landowners with forests that have been altered drastically due to disease or major storm events, utilize our restoration services. 
Conifer plantations that may have been established many decades ago sometimes fail due to poor tree selection, disease or major storm events. This most commonly includes Scots Pine, Red Pine and Cedar.
Cedar Creek Forestry staff use a multi-step approach to restoring damaged forests.

Walk and Talk with you, the landowner, to see your vision and goals for the property.

Assess the area and design a plan for your review that includes all the timelines and processes required to see your vision through. This may include tree removals, mulching or further tree planting.

Put the plan into motion! Utilizing specially designed forestry machines, Cedar Creek staff will transform the plan into reality.
Our forestry mulcher has also been utilized to clear areas for building construction and on farms for cleaning up along crop field edges.
Have an old field that is filling in with unwanted shrubs or invasive buckthorn and scots pine? Call us today and we will clear the unwanted woody stems for you!
CONTACT US TODAY FOR MORE INFORMATION ON 
our forest restoration and mulching services and to arrange a free, no obligation site visit!