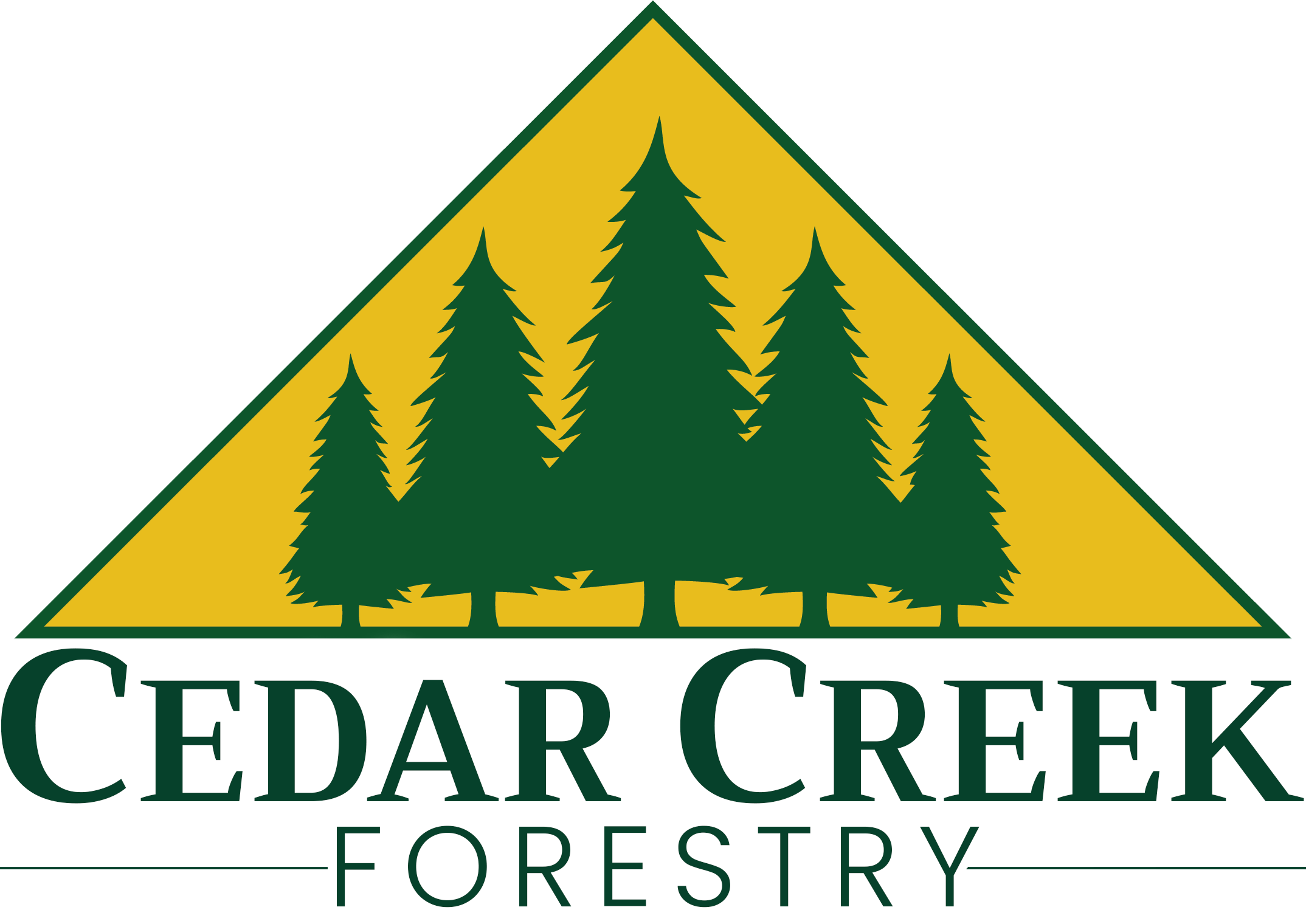 About Us
Cedar Creek Forestry is a multi-talented Forest Management company located near Markdale in Grey County, Ontario. With decades of experience in all things Forestry, we help municipalities, businesses, private land owners and Conservation Authorities manage their Lands and Forests.
By combining our expertise we offer the most well rounded forest and land management advice and technical assistance to you. We have managed thousands of acres of forests and planted nearly a million trees.
As Foresters and members of the Ontario Professional Foresters Association, we hold sustainable forest management and forestry ethics to a high standard. As a forest owner you should expect nothing less!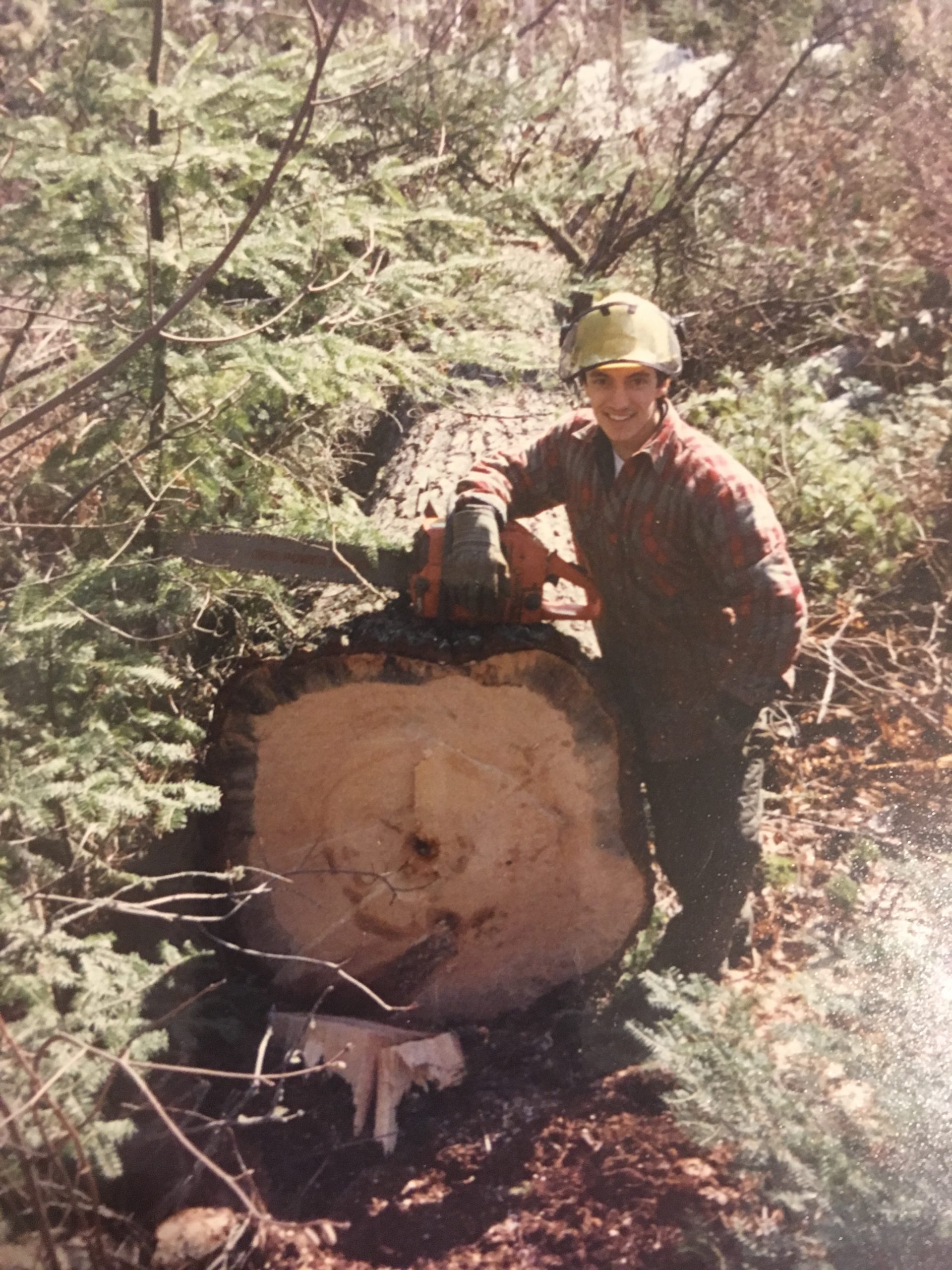 Dave's love of working in the woods came from his father while harvesting trees and selling firewood in the 1980s in Grey County, Ont. His parents taught him that in order to understand all aspects of forestry you should start in the trenches! So Dave began operating a skidder and logging north of Sault Ste. Marie Ont. In time, he moved on to conducting forest research in the field with the Ontario Ministry of Natural Resources in woods near Cochrane, Ont. From there it was onto British Columbia to spend time in Logging Camps along the west coast and the northern most reaches of that province, conducting forest inventories and ensuring forest block and road layout was to the highest ecological standards.
Dave moved back to Ont. (missing the sugar maples!) and worked in the forest and environmental consulting field, completing projects in several parts of Canada, before furthering his career with both Saugeen Conservation and later Credit Valley Conservation (CVC) Authorities. While at CVC, Dave was enlisted to manage and introduce the private land forestry services group. Initiating an expanded private land program such as Managed Forest Planning, Tree Marking, Invasive Species Control, Emerald Ash Borer management and much more.
Dave now manages the operations of Cedar Creek Forestry and a 100 acre Farm with his wife Jessica and daughter Ellie-Mae in Grey County, Ont., near where he was born and raised. Dave is proud to be the fifth generation working in the woods, and helping landowners on a daily basis.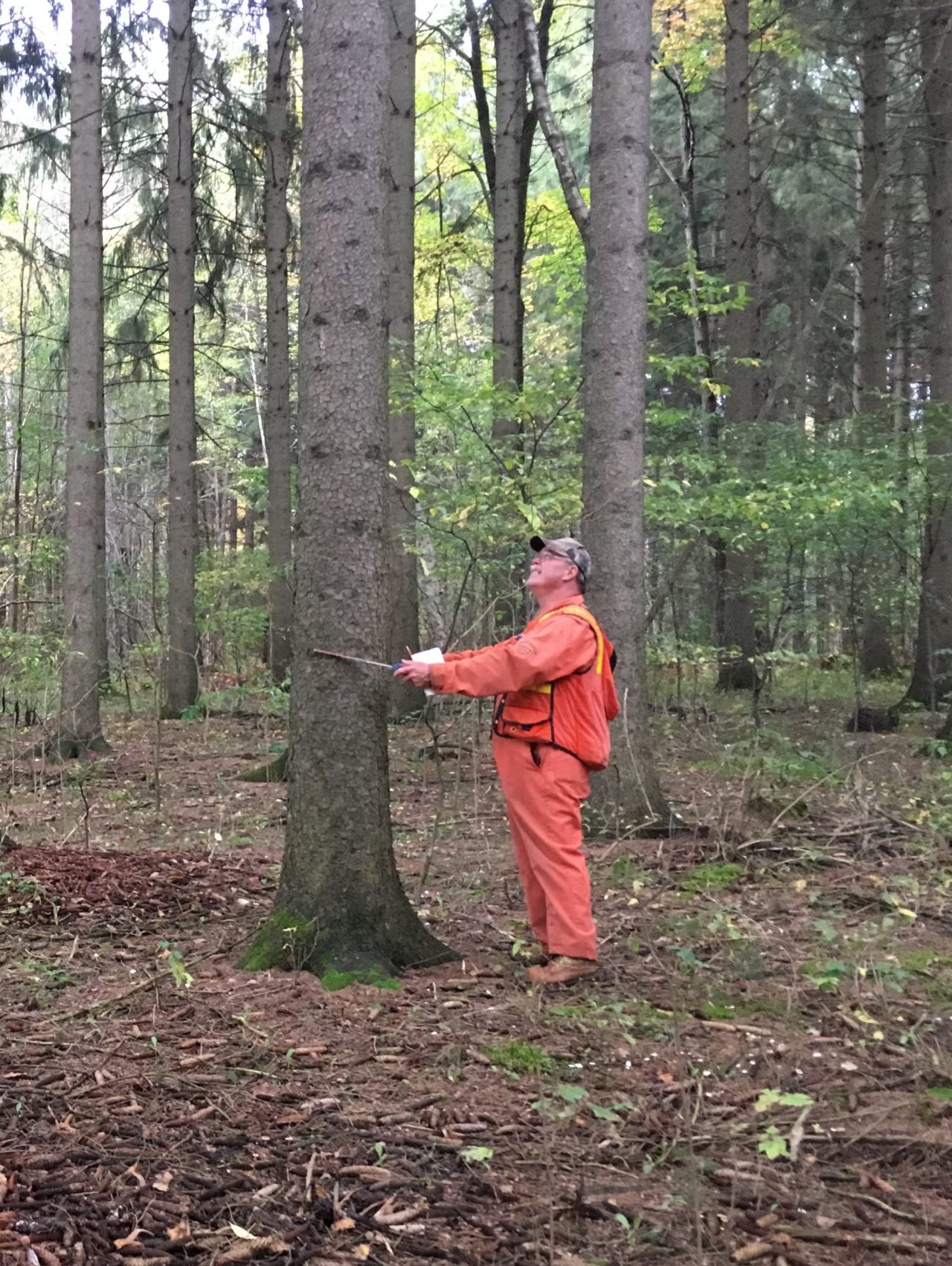 Jim's legacy of forest management spans nearly 50 years! His early career was as a Forest Technician in South Western Ont. With the Ontario Ministry of Natural Resources (At that time called the Department of Lands and Forests). 
As Conservation Authorities began operating in Ontario, Jim moved on to manage the Saugeen Valley Conservation Authority Forests. Planting millions of trees and managing thousands of acres of Authority owned lands and private lands in his 45 years within Saugeen River watershed.
Over the decades, Jim has volunteered for numerous groups including the Ontario Maple Syrup Producers Association, as well as the Grey Bruce Woodlot Owners Association. Jim has orchestrated numerous forest management landowner workshops in his time. After Jim's retirement from SVCA, he now conducts forest management consulting in Grey and Bruce counties on a part time basis.
As you travel around the Saugeen River watershed, you can see Jim's legacy everywhere! There's not many woodlots or plantations that Jim hasn't had some influence on…..whether it be educating the landowner at a local workshop or the planting of trees.